FOR IMMEDIATE RELEASE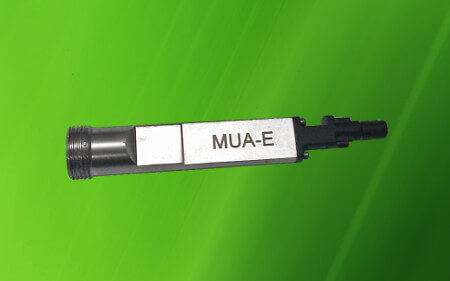 RENTON, Wash., December 19, 2017 — Lightel® today announced the availability of a new MU/APC tip.
Lightel now offers an tip for inspecting the endfaces of MU (Miniature Unit) APC connectors. Like the similarly sized 1.25mm LC connectors, MU connectors are designed to save space in crowded patch panels.
Lightel's innovative tip for MU APC connectors provides a slim profile that will not interfere with adjacent fibers and utilizes Lightel's patented optics technology.
About Lightel
Incorporated in 1999, Lightel Technologies was founded to bring advanced optical components, and equipment to the optical communications, aerospace, and sensor industries. Lightel maintains its headquarters in Renton, Washington, with additional manufacturing facilities for high volume, cost sensitive production offshore. Our products are sold worldwide, with distributors in key locations to offer the best customer services possible.
Since the initial passive component product development, Lightel has emerged as a technology leader several key product areas, including Fused Biconic Taper (FBT) coupler workstations, a full line of FBT components, Thin Film Filter (TFF), and other micro-optic components, video microscopes for inspection, cleaning, test and analysis.
Press Contact
Ted Bartunek
ted.bartunek@lightel.com
(425) 277-8000